Digital Video Advertising Is The Future- Here's Why
By Rohit Sharma
•
March 28, 2023
•
14 mins read
Let me first address your biggest concern;
"Is Digital Video Advertising really worth it?"
YES. IT IS.
The right time to invest in Digital Video Advertising is NOW.
This is because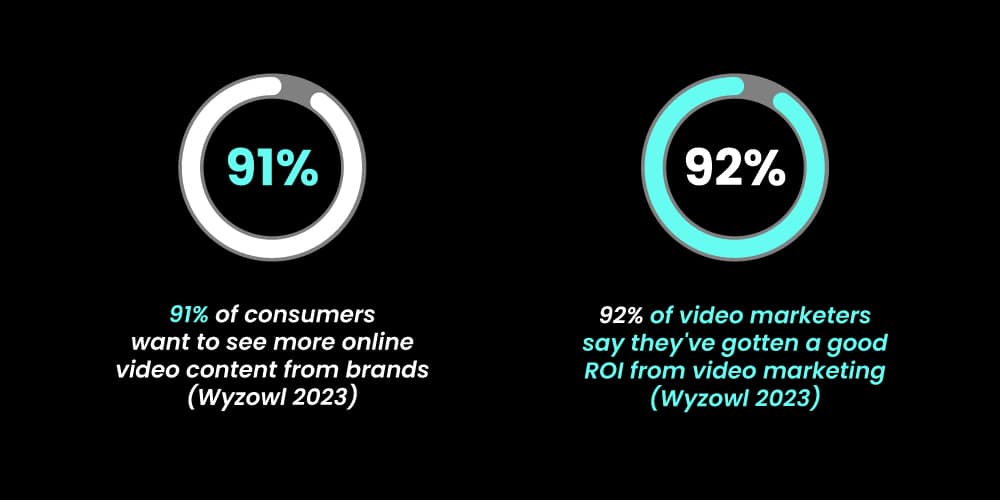 All in all, digital video ads work because they are easy to digest, engaging, and have a huge potential for return on investment (ROI).
The Evolution of Communication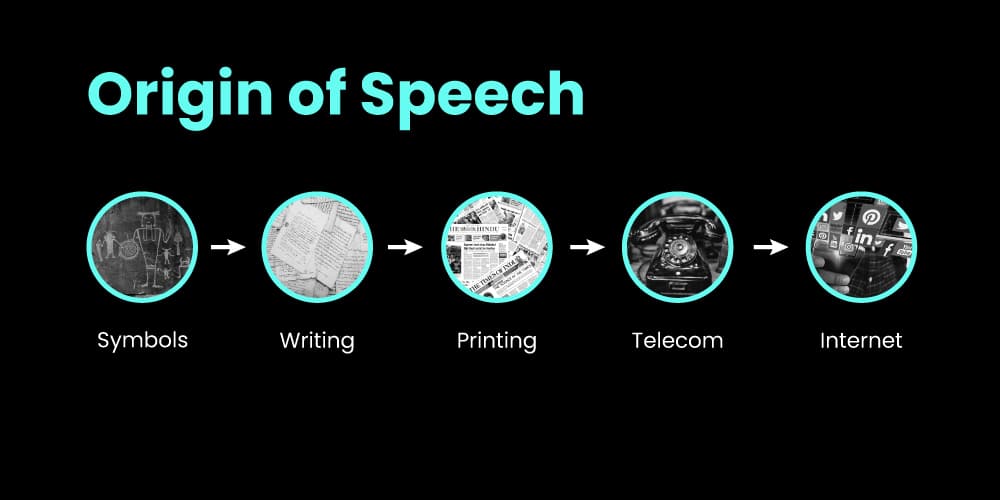 From drawing on cave walls to Social Media, communication's evolution from ancient to modern times has made lives easier.
Impact of Social Media on Communication
These technological advancements have created unprecedented opportunities for modifying human behaviors positively.
In an era that promotes competition among brands to provide a better experience to customers, digital channels allow us to connect with them on mediums that work best for them by respecting their channel preferences.
As a result of this, social media channels have started to draw in crazy traffic daily.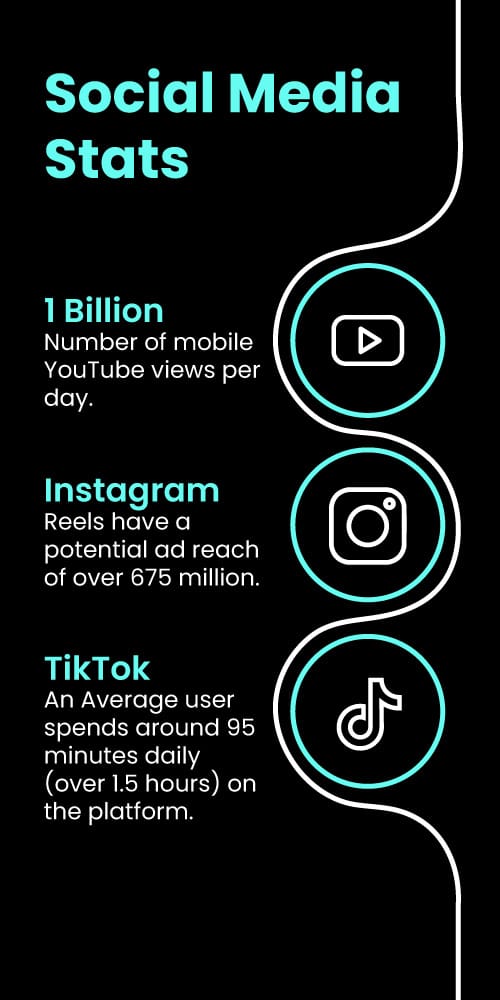 Consumers want to see video content from businesses.
This is because videos show the actual functioning of a product or service to the consumer. They can discover its flaws and identify whether it is suitable for them.
In addition, video content appears more authentic, which can boost the customer's trust in the brand.
This is where Digital Video Advertising comes into play.
Why Digital Video Advertising Works
Videos are far more engaging than simple photo posts on social media. In fact, social video generates more shares than text & image content combined.
Just take a look at this video ad by Android.
Android – Friends Furever (2015)
Google's "Friends Furever" ad was not just one of the most watched ads of the year 2015. It became one of the most-watched ads of all time.
Videos have become such a natural part of the web browsing experience that advertisers can use them to engage with their audience quickly.
This has all led to an increase in digital video advertising spending recently.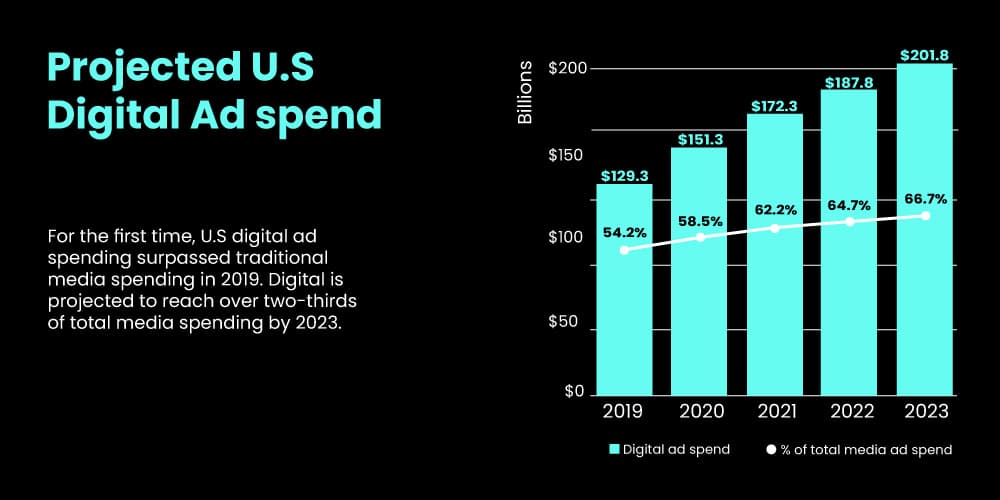 According to PubMatic's Global Digital Ad Trends report, Digital Ad Spend will reach over two-thirds of total media spending by 2023.
So, if you're still wondering what the benefits of Digital Video Advertising are, I'll list them for you: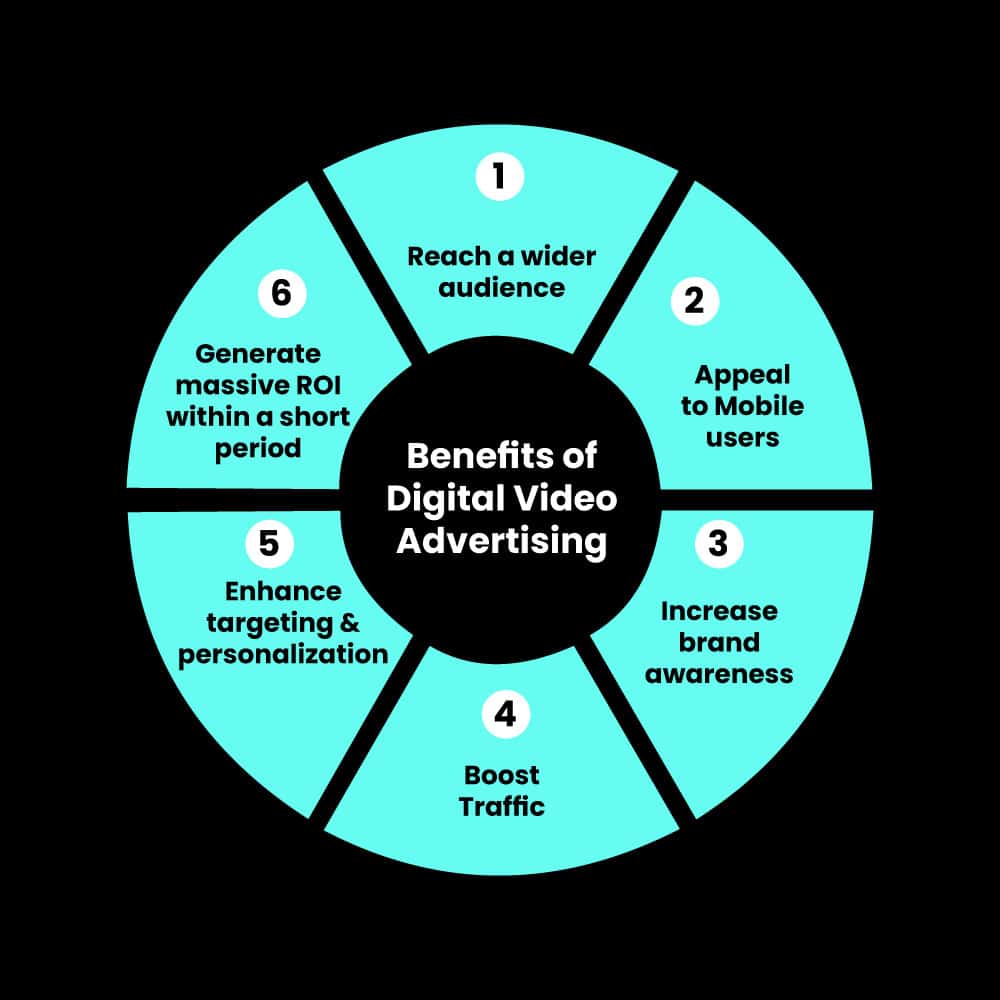 What makes a Good Video Ad?
Is your message concise and impactful?
Does it communicate what the reader needs to know while drawing them in to learn more?
Congratulations, you have created a successful video advertisement.
If not, here's what you need to do:
1. Start by understanding how people consume Video Ads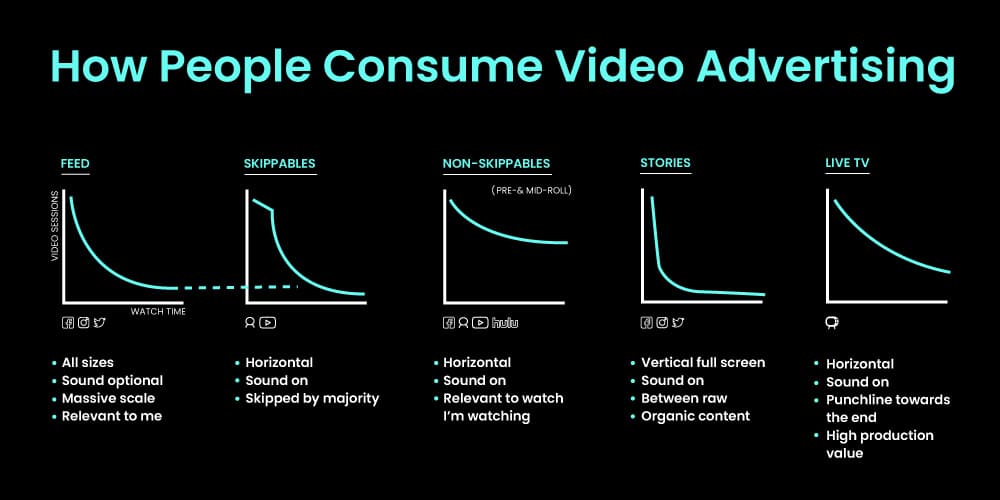 Source: Facebook
As you can see, people lose interest very fast regarding in-feed ads. It's clear from the graph that as the video progresses, more and more people drop off. You might not have a second chance to deliver the message as an advertiser, so you'd better capture the user's attention quickly.
2. Leverage the High-Impact Ad format
One trend picking up is the use of micro-video by brands to quickly grab a viewer's attention and leave a big impression.
Micro videos are short & snackable personalized videos that are usually 5-30 seconds long.
Think of Snapchat, Instagram Reels, and the now-defunct Vines (RIP).
Look at this micro-video created by Nike:
View this post on Instagram
Nike constantly discovers new ways to engage with its Target Audience- Gen Z & Millenials.
They created a micro-video featuring one of the greatest football players of all time- Cristiano Ronaldo, celebrating his record-breaking goal to become the first man to score at 5 different tournaments.
The rise of mobile devices, the decline of attention spans, and consumers' surging hunger for entertainment make micro-videos a high-impact ad format that should be a central part of your marketing strategy.
3. Use Video Ad Sequencing
It often takes more than one clever ad to grab your users' attention. And relying on a single creative effort only sometimes brings the desired results.
This is why you should consider going from a story to "stories" that allow you to communicate your message sequentially.
This method is proven to be more memorable than the traditional single 30-second ad leveraged by most brands.
Just look at how Apple released three commercials for their #ShotoniPhone campaign to promote their iPhone 11 PRO.
I. Cinematic Tests (First Look): Shot on iPhone
View this post on Instagram
II. Selena Gomez: Shot on iPhone
View this post on Instagram
III. Lady Gaga: Shot on iPhone
View this post on Instagram
Just like Apple, you can too explore the three different types of narrative sequencing:
Tease, amplify, echo: Seed an idea to intrigue your audience, amplify it to offer a more profound experience and echo to remind your audience or spur action.
The miniseries: Break your story into thematic chapters over time.
The direct shot: Stick to one concept, communicated in different ways.
Conclusion
Digital Video Advertising enables businesses to reach people in a highly cost-effective and measurable way.
They also help businesses:
Increase brand awareness by 80%.
Enhance targetting as consumers are 155% more likely to look up the brand-specific terms after they've been exposed to display ads.
Boost conversion as a customer is 70% more inclined to make a purchase from a retargeting ad.
It's evident that Digital Video Advertising is only growing and will show no signs of slowing down anytime soon.
It certainly is the Future.
So if digital video advertising is yet to be a part of your marketing strategy, you're missing out. Know that video is the preferred method for users to receive information and messages about your brand, and if you're looking to be successful, you have to get started immediately. If you have queries related to anything digital, you may contact us. Best believe we'll be there to guide you!
Achieve your digital marketing goals