From Keywords to Ranking: Your Most Common SEO FAQs Answered
By Avitanshi Srivastava
•
March 20, 2023
•
19 mins read
It is a widely known fact that SEO is one of the key aspects of digital marketing that can make or break a website's online visibility. However, SEO is a complex field, which leaves many business owners with questions and uncertainties about how to optimize their websites effectively. That's why we have chosen to dedicate an entire blog to address your frequently asked SEO Questions.
So, whether you're new to SEO or have been practicing it for some time, this blog will provide valuable insights and tips to help you navigate the ever-evolving world of SEO and achieve better rankings for your website.
What is SEO (Search Engine Optimization)?
SEO is known as Search Engine Optimization. Simply put, it makes it easy for people to find you. SEO ensures that when users type in a relevant search query (keywords in SEO lingo) in the search engine, they will see your website in the top results.
So we can say that SEO is a technique that helps businesses and websites improve their online presence and increase their visibility to potential customers, ultimately driving more traffic, leads, and sales.
How does SEO work?
It's one of those SEO FAQ questions on which you can write pages and pages of content. So we hope that we'll be able to make you understand it with our short and sweet synopsis!
SEO works in mysterious ways. (Sorry, couldn't help myself.) These mysterious ways are nothing but a defined set of rules, guidelines, and techniques that, if followed rigorously, can bring fruitful results (Top SERP rank, visibility, brand awareness, the whole nine yards!). But if violated, it can lead to a penalty too!
The working of SEO is pretty simple, actually. You just need to optimize your website pages, all your content, and other page elements per the best SEO practices (and frequently changing algorithms) proven to help you rank at the top of search engine result pages.
For example, Google has defined around 200 ranking factors to help you rank, which leaves you with a simple conclusion. The site that manages to tick off the maximum number of high-impact ranking factors will rule at the top of the SERP.
And with that, our quite lengthy introduction into the topic has reached its end! But it has also opened the door to our next section: A rapid-fire round of the most frequently asked SEO FAQ questions.
Most Commonly Asked SEO FAQs
SEO FAQ 1: Does my business need SEO?
68% of online experiences begin with a search engine. (BrightEdge) Therefore, if your business (products or services) falls under a category for which the customers might prefer an online search during the course of their buyer's journey. Then, yes, your business definitely needs SEO.
Secondly, if your competitors and your prospects have an existence in the digital space, you need to optimize your website for SEO to boost your visibility and awareness to make a noticeable dent.
SEO gives you an edge; it erases geographical limitations and helps you reach a wider audience that is interested in you and actively searching for similar products or services. Therefore, as long as your potential customer has a phone and an internet connection, SEO can ensure that your website pops up front when they type in the relevant search query.
SEO FAQ 2: Why is SEO Important?
The list is so long that it might seem never-ending. But we'll summarize the answer to this open-ended SEO question for you with the key benefits one would get by implementing SEO in their marketing strategy.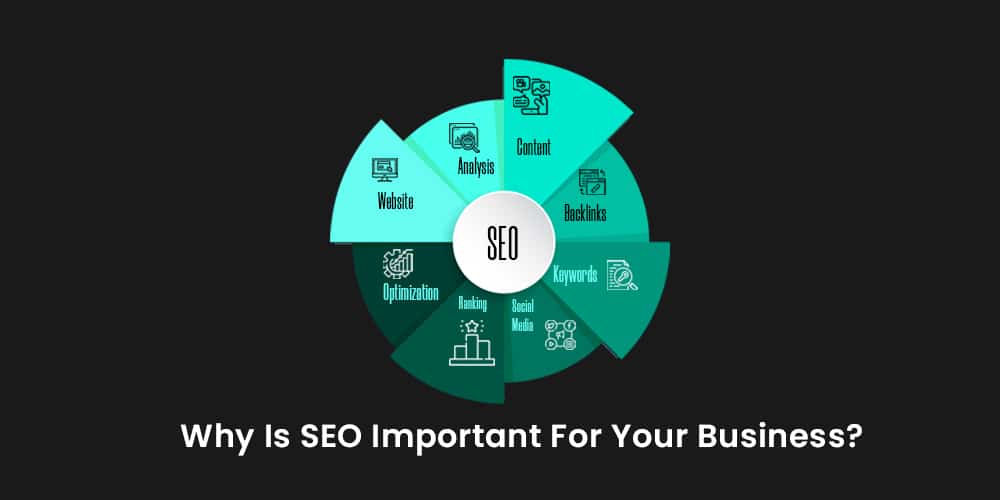 Increased Visibility: SEO aids your website to rank higher in SERPs. The higher your website appears, the more likely people are to click through.
Increased Traffic: Higher visibility and click-through rates lead to increased traffic to your website, which can result in more leads, conversions, and revenue.
Cost-Effective Marketing: It does not require the same level of investment as paid advertising. (It takes time, effort, and people)
Better User Experience: SEO involves optimizing your website's content, structure, and navigation to make it more user-friendly and accessible to search engines. This results in a better user experience for your visitors, which can improve engagement and conversions.
Long-Term Results: SEO is a long-term strategy that can deliver sustained results over time.
Overall, SEO is important because it helps your website to be found by potential customers (irrespective of location), leading to numerous other benefits.
SEO FAQ 3: What are the different types of SEO?
There are two answers to this SEO question, so let's dive in.
i) There are three main types of SEO:
On-page SEO: This includes optimizing your website's content, HTML structure, images, and internal linking.
Off-page SEO: This includes building backlinks from other reputable websites, social media marketing, and online directories.
Technical SEO: This includes technical aspects such as page speed, mobile-friendliness, and website security. Technical SEO is important because it can affect user experience, search engine crawling, and website indexing.
ii) Apart from the ones listed above, some also consider local SEO, black hat SEO, white hat SEO, grey hat SEO, and negative SEO as part of the list.
SEO FAQ 4: What are the most important ranking factors for SEO?
There are over 200 ranking factors that decide the fate of your website's location on the SERP pages. And with consistent algorithm updates, it's next to impossible to give a list of factors with a guaranteed promise.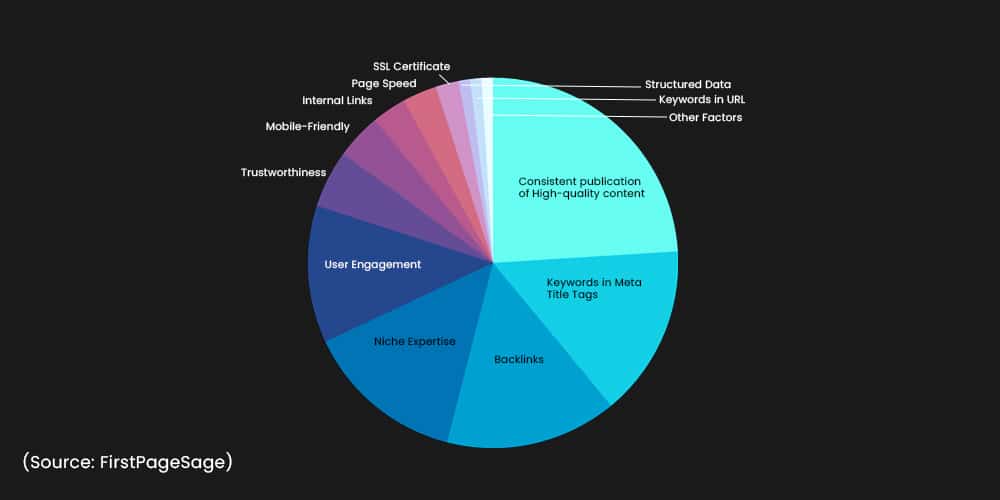 But a few factors work like fundamental factors for SEO, whether at a beginner or advanced level. So these can be taken as standard. Here are the top 10 Google ranking factors:
Content Relevance, Search Intent, and Quality
Keyword Optimization & Placement
On-Page Optimization (Meta Descriptions, Meta Title, And Header Tags)
Image Optimization
Backlinks
Internal Links
User Experience (Page Speed, Mobile Responsiveness, and Ease Of Navigation)
Domain Authority
Social Signals
Website Structure
SEO FAQ 5: How can I improve my website's SEO to make my website rank on Google?
Well, yes, there are ways that can help you improve your website's rank on search engines like Google. But keep in mind that SEO is a long-term process. It will not give you overnight success.
More importantly, once you start seeing results, don't stop your efforts (your competitors are just waiting for a chance). Consistency is the key to SEO.
Now, coming back to the answer to this very frequently asked SEO question, here are the 10 ways to improve your website's SEO to make it rank on Google:
Optimize Your Website's Content (quality, relevance, search intent)
Conduct thorough Keyword Research (relevant, LSI, related, long-tail)
Use Title Tags and Meta Descriptions
Improve Your Website's Load Speed
Ensure Your Website is Mobile-Friendly
Build High-Quality Backlinks (from high-quality, authoritative sites)
Optimize Your Website's Structure (proper hierarchy of pages and subpages)
Publish Quality Content Regularly
Use Social Media Platforms (promote your site)
Monitor Your Website's Analytics (Google Analytics, GSC)
Little tip: If you want to improve your online visibility, brand awareness, and site traffic but don't have the resources or time to manage it all? Fret not; our SEO experts can take care of that for you to give your business an SEO-induced boost toward success!
SEO FAQ 6: What is keyword research?
Keyword research is a process that can make or break your website's chances of ranking on the first page of the search results.
In simpler terms, keyword research is about identifying the specific words and phrases your potential customers would type in to find relevant information. This research helps you find the most relevant and suitable keywords for your content that would resonate with your target audience.
SEO FAQ 7: How do I choose the right keywords for my website?
Choosing the right keywords is crucial because it can significantly affect your website's traffic, search engine ranking, and overall online visibility. Here are 5 steps to choose the right keywords for your website:
Brainstorm: You can use tools like SEMrush, Keyword Planner, or Ubersuggest to generate keyword ideas.
Analyze Keyword Relevance: Ensure that the chosen keywords match your target audience's search intent.
Analyze Keyword Competition: Focus on low-competition keywords with high search volume.
Evaluate Long-tail Keywords: Long-tail keywords are specific and have lower competition, making them easier to rank for and more likely to generate high-quality traffic.
Refine Keyword List: Refine it based on their search volume, relevance, and competition levels.
SEO FAQ 8: How long does it take to see results from SEO?
As stated previously, SEO is a long-term strategy that doesn't produce overnight results. It requires consistent efforts, time, and patience. It can't be predicted easily due to its dependency on certain factors, such as the website's age, competition level, target keywords, and SEO strategies used.
Generally, it can take three to six months or even longer to see tangible results from SEO efforts, as the changes may take time to reflect.
Therefore, once you begin with SEO, you might not see any impactful results at the initial stage. Still, with continued consistent efforts, you will see more substantial improvements over time.
SEO FAQ 9: What is link building, and why is it important for SEO?
Link building is essential to SEO because search engines like Google use backlinks as an important ranking factor in their algorithm. Generally speaking, the more backlinks a page has, the more organic traffic it gets from Google. (Ahrefs)
Link building is a process or strategy of acquiring links from other high-quality and authoritative websites to improve your website's authority, relevance, and visibility in SERPs (Search Engine Result Pages).
There are two different types of backlinks: do-follow and no-follow. In layman's language, getting do-follow links from high-quality sites allows you to share their link juice to help boost your ranking. They vouch for your content, which tells google the value of the content.
With no-follow links, you only get backlinks without the added benefits of getting a do-follow link. That's why do-follow links are more valuable, but no-follow links are crucial too.
Now, coming to the second part of the question. Here are the 4 reasons why link building is important for SEO:
Improves website authority
Increases website traffic
Increases brand visibility
Helps to build relationships
Also read: 7 Effective Link-Building Strategies to Boost Your Off-Page SEO
SEO FAQ 10: What are some common SEO mistakes to avoid?
With how vast, detailed, and complicated SEO is, it is only natural to miss something or make a mistake. But that's fine because we are here to help you identify the top 13 common SEO mistakes that you might be making unknowingly and need to avoid:
Keyword stuffing
Keyword cannibalization
Duplicate content
Poorly optimized titles and meta descriptions
Ignoring mobile optimization
Neglecting internal linking
Ignoring page speed
Lack of fresh and relevant content
Not using alt tags
Overusing or abusing anchor text
Using irrelevant or low-quality backlinks
Ignoring meta robots tags
Neglecting to update outdated content
SEO FAQ 11: What's the difference between On-page SEO and Off-page SEO?
On-page and Off-page SEO are two different types of SEO techniques. Here's how they differ from each other:
On-Page SEO: As the name suggests, On-page SEO techniques are the ones you perform within the website pages. These changes are within the control of the website owner. On-page SEO aims to make the website more relevant and informative to users and search engines.
This includes optimizing content, title tags, meta descriptions, URL structure, header tags, internal linking, and keyword usage on the page.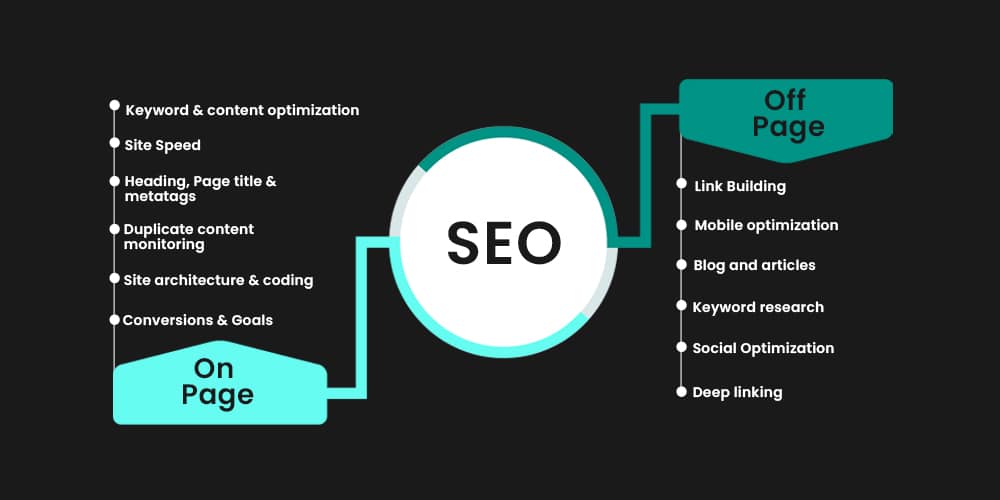 Off-Page SEO: As the name suggests, Off-Page SEO techniques occur outside the website. Off-page SEO is not directly under the website owner's control but depends on the site's authority and reputation. This includes tactics such as link-building, social media marketing, and other external factors.
Off-page SEO aims to create a positive reputation and build trust for the website through external factors, which can improve its search engine ranking.
Overall, On-page SEO ensures the website is optimized for search engines and readers, while off-page SEO builds the website's authority and reputation.
SEO FAQ 12: What is local SEO, and how does it differ from traditional SEO?
Local SEO refers to the SEO of a website or other web property specific to a particular geographic area. 76% of people who search on their smartphones for something nearby visit a business within a day. (Think With Google).
Local SEO differs from traditional SEO in several ways:
Local SEO focuses on location-based searches and includes elements like local business listings, Google My Business (GMB) optimization, local keywords, and location-specific content.
In contrast, traditional SEO focuses on ranking for non-location-specific keywords and includes elements like on-page optimization, link building, and content marketing.
Secondly, local SEO focuses on improving a website's ranking in search results for specific geographic areas.
It aims to help local businesses reach potential customers in their area and increase their online visibility, foot traffic, and sales.
On the other hand, traditional SEO focuses on improving a website's visibility in SERPs for broader, non-geographic keywords.
Traditional SEO aims to increase a website's organic traffic by optimizing its content, structure, and other technical factors that search engines use to rank web pages.
SEO FAQ 13: What is Google's algorithm, and how does it impact SEO?
Google's algorithm is a set of rules and guidelines that help the search engine determine which websites should appear at the top of the search results pages for a given query.
Therefore, if you want your website to rank high on Google, you must adapt and modify your strategies accordingly. The algorithm constantly evolves and uses hundreds of ranking factors to evaluate the relevance, authority, and quality of a website's content and overall user experience.
The impact of Google's algorithm on SEO is significant because websites that are well-optimized for the algorithm's ranking factors are more likely to appear at the top of the SERPs and receive more traffic and clicks.
Conversely, websites that are not optimized or use spammy tactics to manipulate the algorithm may be penalized and pushed down in the search results or even delisted entirely.
SEO FAQ 14: Should You Buy Backlinks?
Patience is a virtue that many people find extremely difficult to obtain. This leads them to hasty decisions (ethically wrong sometimes!) for wanting faster results. One such decision is buying backlinks to boost your search rankings.
SEO is a long-term process that doesn't produce overnight results.
Therefore, to get the upper hand, some sites buy backlinks. It's like a steroid shot. You buy backlinks, and up goes your ranking. This practice is still alive because there are visible results despite its high risks.
But Should you buy backlinks? No. Why? Because it is against Google's guidelines, and if caught, you'd end up with a Google Penalty, and your google rankings will certainly take a hit for the worse.
Also, ethically, you should follow the practices of white hat SEO which considers buying backlinks a violation.
SEO FAQ 15: What are SERPs (Search Engine Result Pages), and why are they important for SEO?
SERPs are search engine result pages. They show the most relevant and popular search results for a given keyword or phrase. SERPs are often also referred to as "organic results" because they show up organically without being paid for or promoted by advertisers.
SERPs are important for SEO because they're the first thing people see when they search for something online. Google's search results often determine SERP rankings based on how well a site ranks. The search engine sorts these results based on relevance, time spent on a page, or other ranking factors.
Also read: How to Optimize Your Content For SERP Features to Boost Visibility on Google
Moreover, Google loves showing up the most relevant results in the most convenient way possible. Hence the SERP features show up results for the search queries in the most suitable formats that would address the need of the user. The SERP features include featured Snippets, People Also Ask, FAQs, Reviews, Images, Videos, Top Stories, Twitter Cards, Adwords, Knowledge Panel, Site links, etc.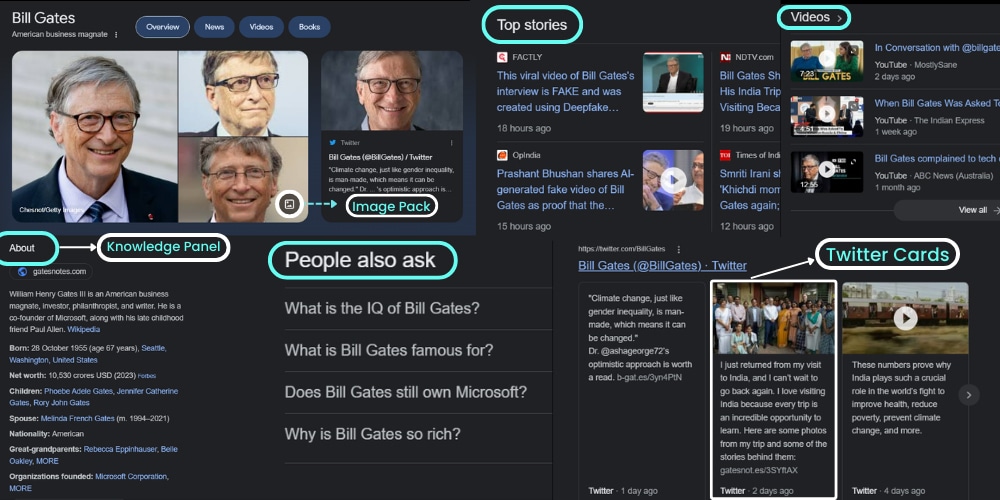 In general, SERP results indicate the attention a keyword receives compared to others when searched and their overall popularity, which can vary by country.
SEO FAQ 16: Does social media impact my Google search rankings?
Social media is an amazing platform to help your brand grow, but it can also impact your Google search rankings. As you know, it's a great way to get your content out there and be seen by more people. But that doesn't mean Google will consider you the best. That's why search engines use social media as a signal to determine whether or not to list someone in their search results.
So how does this affect your search rankings? Well, think about it this way: if your business does everything right and publishes quality content on social media platforms daily, you'll likely get more followers.
Your content could get exposed to those followers, encouraging them to click and read what you have to say. They'll like some of your posts, maybe share them with their friends (which further spreads the word about you), and so on. That type of exposure can lead to a dramatic improvement in your search rankings!
Also read: 25 Useful Tips For Building A Strong Social Media Presence
SEO FAQ 17: How can I optimize my content for SEO?
Optimizing your content for SEO (Search Engine Optimization) involves ensuring that your website and its pages are structured and optimized well so that search engines can easily crawl and index and that the content is relevant and valuable to the readers. Here are the 9 things you can do to optimize your content for SEO:
Conduct Keyword Research (Add LSI, related, and long-tail keywords)
Optimize Your Title Tag (Aim for a title tag between 50-60 characters)
Write Quality Content that adds value
Use subheadings, bullet points, and images
Use Meta Descriptions (should be 150-160 characters in length)
Optimize Your Images (Rename using descriptive file names and alt tags)
Use Internal and External Links
Use schema markup
Use multimedia content (video, infographic) per the SERP features available for the focus keyword.
On a side note, if the idea of planning, developing, and executing a full-fledged SEO-Optimized content marketing strategy seems like a complicated job to pull off, then worry not! We are here to help. Let our content team experts take charge of all the nitty-gritty details of your SEO-proof content strategy!
SEO FAQ 18: What are some common myths about SEO?
With how vast digital marketing is and how anyone can be an online expert nowadays, myths and misconceptions are bound to take place. Today, we are discussing such myths surrounding the field of SEO, a branch of digital marketing.
But if you're curious about other digital marketing myths that you should be aware of, check out our blog on Digital Marketing Myths You Need To Stop Believing In. Meanwhile, here are the top 12 common myths about SEO:
SEO is a one-time fix
Keyword stuffing is an effective SEO tactic
The more links, the better, irrespective of quality
SEO is all about ranking #1
SEO is a quick fix
Social media doesn't affect SEO
SEO is only about technical optimization
SEO is all about Google
Paid search helps with organic search rankings
SEO is dead
Only high-volume keywords can boost page ranking
Link building is not relevant anymore
SEO FAQ 19: What is the importance of metadata in SEO?
Metadata is an important factor in SEO (Search Engine Optimization) because it provides information to search engines about the content of a webpage. This information helps search engines to better understand what a page is about, which in turn helps to improve its ranking in search engine results pages (SERPs).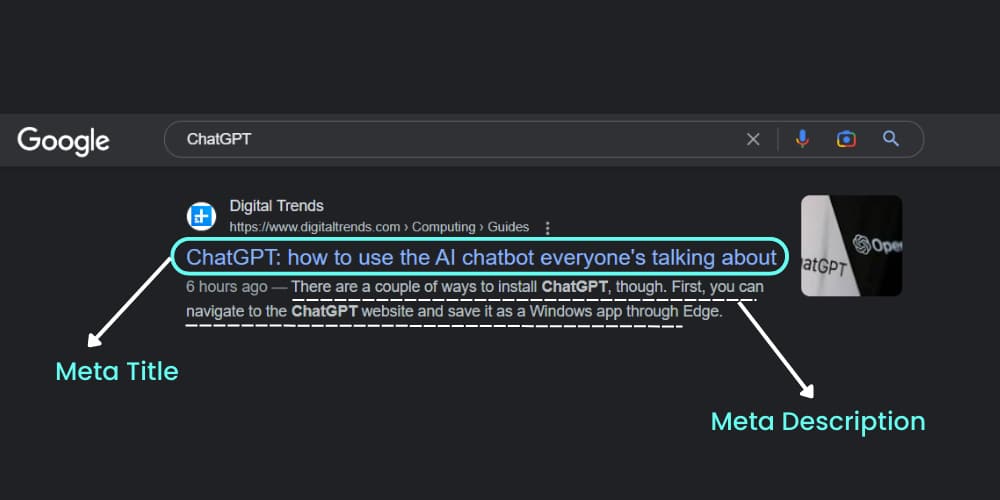 Here are the key elements of metadata that one needs to keep in mind when optimizing for SEO:
Title tag
Meta description
Header tags
Image alt text
Canonical tag
Robots meta tag
SEO FAQ 20: What are the best SEO tools?
SEO tools are a blessing to website owners and marketers all together. It helps you with many things, such as topic research, keyword research, competitor analysis, SERP analysis, etc.
It also helps you monitor your performance which aids you in finding out the gaps that you need to optimize and improve for to get better visibility and higher rank in search engines. Here are the 7 best SEO tools that you can use for your purpose:
Google Analytics
Google Search Console
SEMrush
Ahrefs
Moz Pro
Yoast SEO
Screaming Frog
Final Thoughts
In conclusion, SEO is a vast and ever-evolving field, and it's natural for people to have questions and concerns about it.
By providing answers to frequently asked Common SEO questions, we hope to offer clarity and guidance for those looking to improve their website's visibility, awareness, and ranking in search engine results pages.
Some key takeaways from this discussion include the importance of creating high-quality, valuable content that satisfies user intent, building a strong backlink profile, and ensuring that your website is technically optimized and mobile-friendly. It's also important to keep up with the latest SEO trends and best practices, as search engine algorithms are constantly changing.
And with that, we are wrapping this up for today but stay tuned because we'll keep updating this with more SEO FAQs to help you with all your SEO-related queries.
Till then, Happy Reading!
Did you find this article helpful? We will be posting more marketing tips in the upcoming weeks. Stay tuned to our blog, and never miss an update!
Achieve your digital marketing goals