9 Clever Small Business Saturday Marketing Ideas
By Manjari Shreya
•
November 14, 2022
•
9 mins read
Small Business Saturday: 9 Clever Ways to Market Your Business Before and After
Small Business Saturday is a fantastic opportunity for small business owners to launch themselves towards a year-long successful business growth curve. Whether you are selling a service or a range of products, Small Business Saturday can be a huge boon to your business.
If you are wondering how to achieve that without overspending, then this blog has all the answers for you. But first,
What is the significance of online marketing for small businesses, especially during Small Business Saturday?
It helps you connect to a wider audience online that is looking to buy what your business has to offer
Online marketing is known to generate higher conversion rates
Organic online marketing is absolutely free, and you can always use paid advertising channels to support the organic marketing efforts
It connects you with nearly 92.1% of people who browse the internet from their mobile phones in an easy and effective manner
Inform your target audience about the sales and offers for Small Business Saturday
What is Small Business Saturday: Why You Should Leverage It?
Small Business Saturday is a day dedicated to celebrating small businesses by shopping both online as well as offline from them. Usually, during the Small Business Saturday event, many businesses offer bigger (and practical) discounts and special offers to attract more customers. The event aims at setting a pace for small businesses and also appreciates the efforts made by people who are passionate about what they are doing.
When is Small Business Saturday?
This year, Small Business Saturday is on 26th November.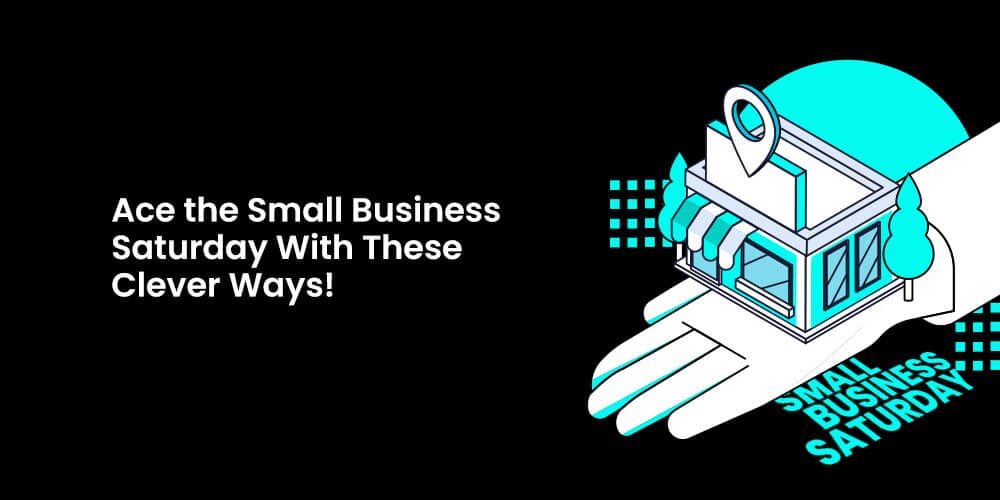 Check Out These Ideas to Help You Nail Small Business Saturday!
Before Small Business Saturday:
Set Personalized Email Campaigns:
Emails are a great way to reach your target audience, informing them how your business is participating in Small Business Saturday. Consider handcrafting such emails for a personalized touch. Additionally, you can also consider adding pictures of your products or services to give a real-time view of what to expect when shopping from your business.
Moreover, a personalized email enhances customer experience significantly. Personalized emails also have a higher chance of getting opened as they are more relevant and tailored, especially if they are about offers or discounts (even upcoming sales) that concern a person's interests.
Here is how you can generate high-quality personalized email campaigns:
Gather as much information and data as possible about your target audience
Keep the content easy to read, relevant, and strategically laced with offers
Segment your email list for effective personalization and automation
Make sure your email design is responsive for multiple devices
Integrate your social media
Offer Special Discounts, Coupons, or Promotions:
Small Business Saturday comes in line with other holidays (Thanksgiving, Cyber Monday, and Christmas). During this time, people are already in the mood to shop. They are more willing to buy if an item is available at a much lower price. This benefits your business as well since you are 1) making sales; 2) having your inventory consumed. Moreover, it is an effective way to attract traffic.
Here are 5 advantages of offering special discounts and coupons during Small Business Saturday:
Creates and promotes brand awareness
Increases sales and revenue
Significantly boosts brand reputation
Gives a competitive edge to your business
Builds a loyal consumer base that is willing to try your range of products/services
Use Social Media to Promote Your Small Business:
Social media has integrated itself into our lives seamlessly. It is estimated that nearly 54% of social media users are female, while the remaining 46% are male in the US. Moreover, by continuously updating and evolving social media algorithms, small businesses can create value-rich content for the holiday season and reach a wider audience effectively.
While leveraging social media is a great idea, be sure to customize them to meet your business intent.
3 Super Quick Ways to Use Social Media to Your Advantage for Small Business Saturday:
Plan ahead in time so that you have posts to share each day leading to Small Business Saturday our brand story.Examples: A home store business partnering with a furniture brand to offer their range of services for discounts on every product purchased.
Use small business-related hashtags on a variety of posts
Give insights and teasers on how your business is preparing for the event
Partner Up with Other Businesses on Small Business Saturday:
Partnering with others brands boosts your exposure to a wider, relevant audience. The partnership can be anything ranging from special coupons or even vouchers that can be used online.
The key here is to partner with brands that share similar brand values and are relevant to your business. That way, you will increase your brand awareness through strategic exposure and strengthen your brand value
Invest in Advertising (Also Update On GMB):
Paid advertising can do wonders by attracting footfalls to your business whenever a relevant search is made. This type of holiday marketing strategy is great for supporting your organic marketing efforts for Small Business Saturday. And if you are a business without a website, you can still advertise by verifying your business as a Business Profile on Google My Business and advertise using Smart campaigns on Google Ads.
Do Giveaways, Contests, and Competitions with Relevant Hashtags:
Small Business Saturday is an amazing opportunity to make more sales than usual. Consider rolling out giveaways and coupon campaigns, as they can be the catalyst to increasing engagement and traction online.
If your business is service-based, consider offering bundle packs or discounts on services related to the upcoming holiday season. Know that people find it special when they get unexpected gifts, especially from small businesses. So work your magic!
Tip: Consider giving shout outs to winners to increase further engagement.
After Small Business Saturday:

Give Back & Express Gratitude to Your Loyal Customers:
Appreciating customers as a small business is a crucial step towards establishing customer relationships. It makes them feel individually valued and appreciated for supporting your dream.
Moreover, it also builds their confidence in your brand for its customer service and regard. It also strengthens a human connection, proving you see customers beyond just being an ROI-generating machine.
3 ways to express gratitude online during the Small Business Saturday
Sending a thank you email after the event ends for every customer order made
Consider adding a freebie to every order. If service-based, consider offering a discount for the next time they make a booking
Write a personalized note expressing gratitude for choosing your business for shopping from
Get User-Generated Content:
Small Business Saturday is more than just about generating sales. With the right holiday marketing strategies, you can effectively engage in brand building and reinforce your brand credibility online.
The best way to achieve this is by sharing user-generated content. This can be a testimonial text or a shopping experience they had while shopping in the physical store.
Additionally, you can also create a unique hashtag for your brand and reshare any relevant content by using hashtags. This is an easier alternative to receiving user-generated content in your inbox. A big benefit of doing so is that consumer-shared content is highly regarded (especially when someone is in the process of making a purchase decision) as it advocates for the brand's authenticity.
Nurture your Brand and Generate Quality Leads with Remarketing and Retargeting after the Small Business Saturday Sale:
Small Business Saturday accelerates sales, brand awareness, and ROI.
It increases your contact list and contributes to valuable data that can be later used to remarket and retarget the target audience. Remember, nurturing is the key to converting browsers into loyal customers.
Why will planning in advance be beneficial for your business?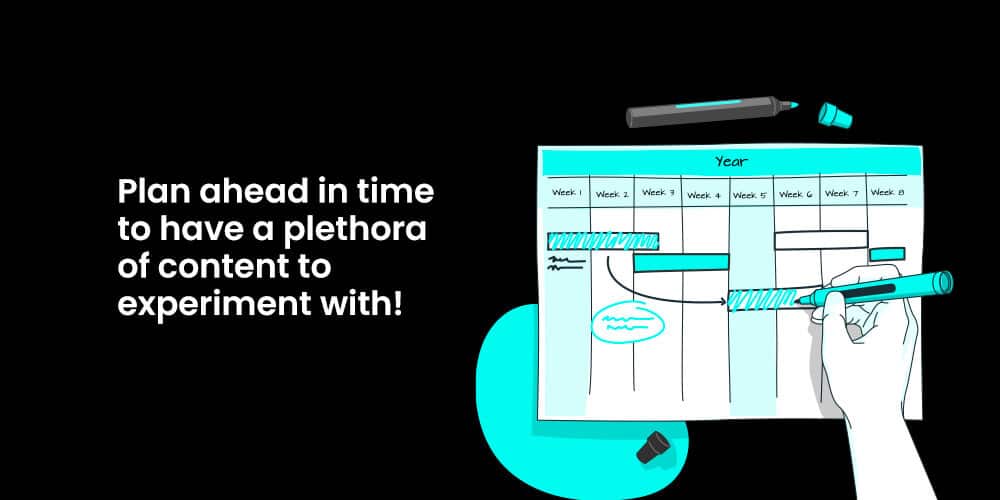 Aside from the eleventh-hour rush, here is why you need to prepare for this day well in advance:
You will have time to research and experiment with the type of content you wish to generate
Selectively pick products that are in demand (trending) and have higher chances of getting sold (example, during Christmas people, are often looking for Christmas-themed gifting items/services, so stocking on them will draw more sales)
Craft a social media campaign strategy and automate it
Process data to understand what other brands are doing and how you can compete (competitive research)
Conduct A/B testing to check what is actually working and what is not
Remember to create an enjoyable shopping experience.
Make the Most of Small Business Saturday With Impactful Online Marketing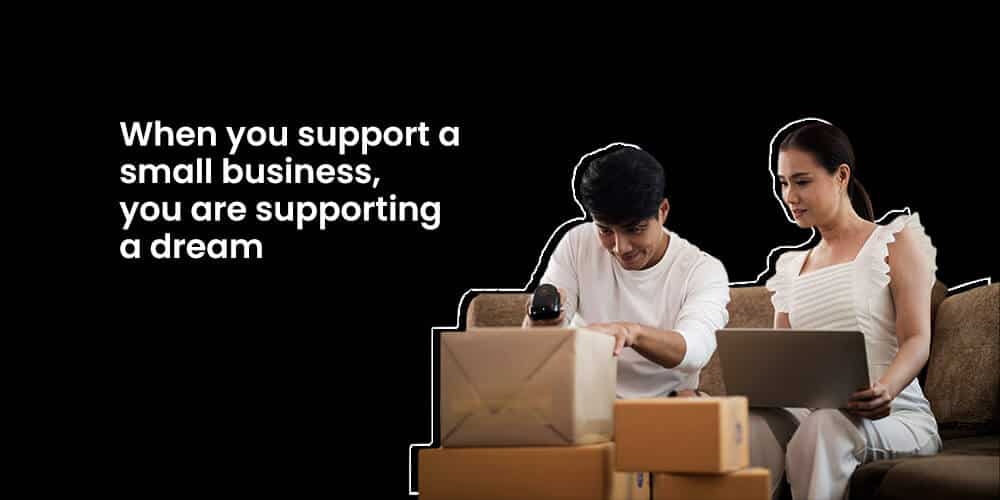 Small Business Saturday was initially started by American Express; it has now evolved into an annual tradition to show support to local businesses. It has great significance in the US as the day celebrates and recognizes homegrown brands.
The event gives small businesses plenty of opportunities to form customer relationships, generate ROI and establish brand awareness. By being online during this time of the year, your brand can drive traffic and leads from a wider demography. This is essentially important for local brands that are ambitious and are always looking for opportunities to grow!
The Importance of Having a Small Business Saturday Marketing Strategy
It presents a great opportunity to run bundle promotions
People focus on buying extensively from small businesses
Ideal time to experiment with social media strategy
Customize everything to work in favor of your business branding
Pair organic efforts with paid advertising to boost traffic and conversions
A small business can benefit in more than one way by being online. From quickly being found whenever a relevant business search is made to creating holiday campaigns that drive traffic, a lot can be achieved. But with competition multiplying every day, it can become difficult to have your small business stand out.
That is where Mastroke can help create power-packed and foolproof Small Business Saturday marketing strategies for your online growth. All set to make the best out of Small Business Saturday? Let's begin!
Achieve your digital marketing goals